Who is eligible to join?

Any Law Enforcement Officer
Any Law Enforcement Support Personnel
Any Arkansas State Employee
---
What is the ALEU, local 880?
The Arkansas Law Enforcement Union, IUPA Local 880 is the only full service organization that represents law enforcement and state employees. Headquartered in Pine Bluff and with an office statewide, the ALEU currently have members in the following agencies:
Arkansas DF&A
Arkansas DHS
Arkansas Department of Community Corrections
Arkansas Department of Corrections
Arkansas Health Center - Benton
Arkansas State Hospital DPS
Arkansas State Hospital Nurses
Arkansas State Parole Division
Arkansas State Police
Benton Service Center
Blytheville Police Department
Carroll County Sheriff Department
Conway Police Department
Faulkner County Sheriff Department
Fort Smith Police Department

Garland County Sheriif Department
Green Forest Police Department
Greenwood Police
Harrison Police Department
Jefferson County Sheriff Office
Juvenile Justice Center
Little Rock Police
Little Rock Police 911 Operators
OLTC
Pine Bluff Police Department
UAMS Police Department
UAPB Police Department
UCA Police Department
Van Buren Police Department
---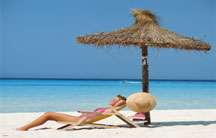 Check out BACK THE BLUE TRAVEL Website
Learn More HERE - Book your Vacations,Hotels, Airfare, Sporting events, and more and Save!! This website you will be able to book flights, hotel accommodations, rental cars and much more. Whether you are a member or just a supporter of Arkansas Law Enforcement Officers, you can use these services! Book your travel through www.backthebluetravel.com
Arkansas Law Enforcement Union's Mission Statement:
Since it's founding in 1998, Local 880 of the International Union of Police has gain over 1,0000 members in Arkansas. Our union is democratically run: we set our own by-laws and dues and we elect officers we want to represent us. Our union representative keep an eye on what our local and state-elected officials are doing and what laws are being changed or introduced. We have the lowest dues around-only $25 per month. That's a small price to pay for improvements in pay, benefits, Attorney representation and working conditions. our members are working people just like you--Patrolman, Deputies, Correctional Officers, Parole Officers and other professional law Enforcement employees. They are all people (City, State, and County officers) who have come together to fight for the improvements we all deserve. The International Union of Police Associations is the only AFL-CIO chartered union uniquely for law enforcement and law enforcement support personnel. The AFL-CIO affiliation places IUPA in a position of strength within the labor movement. IUPA fight's to improve the lives of their brothers and sisters in law enforcement. IUPA works to improve legislation that protects and affects public safety officers, as well as representing the needs of law enforcement officers and support personnel, whether that be for better equipment, more staff or a fair wage.
"PROTECTING THOSE WHO PROTECT OTHERS"